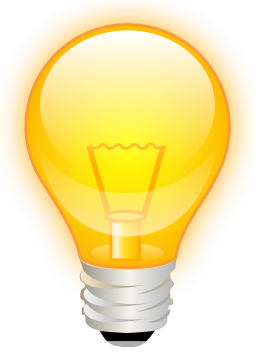 Student Information System
Register, enroll, and more...
Launch Genius
Register as a new user, request a course, manage your course enrollments, update your learner profile, track your progress, and access your transcript.

@ City of Hope
Login* to continue your learning...
* Must be enrolled in a course and provided with login credentials
Important Information for New Users
All new learners should log into Genius first to fill out a one-time registration form. Genius is our Student Information System (SIS) that stores your collection of courses, transcripts, and available certificates of completion.
COH Users:
Credentials to log in to Genius and Canvas are your COH email and password. Password resets for COH users can only occur through COH's SSO password reset process.
External Users:
If you received a Course Registration email at an inbox not affiliated with City of Hope, you are likely considered an external user. Your initial credentials (both login and password) to log in to Genius are your registered email address. After the initial login, you can change your password in the same area to complete the registration form. Alternatively, you can click on the Genius forgot password link to establish a new password.
After completing the registration form:
You are welcome to enter Genius upon your return, but most users log in separately to Canvas using their Genius credentials, and continue their learning.
Once logged in to Genius, all users will be prompted to fill out a one-time User Registration form. We are requesting this information to better understand the users of our system. You are able to decline to answer any of the required questions by choosing that option within each item. A link to the privacy policy is available at the bottom section of this site.
If you are a COH user:
COH users include employees, contractors, temporary works, etc. whom have been provided a username and are actively affiliated with City of Hope. Log in with your COH credentials like you would sign into your computer workstation, except when logging into Genius, your username should be followed by @coh.org. For example, the username for John Doe would look like jdoe@coh.org.

For Friends of City of Hope:
The login page for Genius includes a link for you to register as a new user (external to City of Hope). You can provide your credentials along with additional information to complete your profile. The login page also includes a link to establish a new password in case you forgot it.
Other Quick FAQs
The Learn LaunchPad is a student portal that allows users to access the Student Information System (Genius SIS), the Learning Management System (Canvas LMS), and other education resources.
Browsers: Internet Explorer 11, the latest two versions of; Safari, Chrome, Firefox.
Flash version 25, 26, or higher (used for recording or viewing audio/video and uploading files)
Screen size: Canvas is best viewed at a minimum of 800x600, which is the average size of a notebook computer. If you want to view Canvas on a device with a smaller screen, we recommend using one of the Canvas mobile apps fitting your role.
Supported Image Formats: Canvas will accept the following image files
JPEG - Joint Photographic Experts Group
GIF - Graphics Interchange Format
BMP - Windows Bitmap
TIFF* - Adobe Systems
PNG - Portable Network Graphics

* While TIFF files can be uploaded to file storage, they will not display within any area of Canvas.
A course request form is
available online
. Please fill it out and submit it for review. The information you provide will assist us with getting you started with creating your course.
Learner FAQs on Using Genius
Check out these topics and helpful tutorials to get you started as a learner using the Genius Student Information System.
Canvas Resources

Canvas is City of Hope's education software platform, or Learning Management System (LMS), powered by Instructure. This web-based course management platform has features that include a robust interface, an intelligent course calendar, course notifications, easy online submission for assignments, and easy-to-use communication tools. It also features a simple dashboard that provides a comprehensive overview of all your classes, and mobile apps for both Android and iOS.
Canvas can be used to enrich face to face or online instruction and enhance the City of Hope educational experience by providing high-quality instruction and scholar achievement.
Yes. Once you have registered for a course you can go directlty to Canvas to access your courses. If you need to log in again, Canvas will lead you back here (the Learn LaunchPad) to log in based on which service authorizes your credentials.
Like many other learning managment systems, comes specific lingo to using the applications. Canvas has posted a reference to their
terminology
.
Beyond Getting Started:
If you have moved beyond commonly used features and are ready to build more robust and dynamic content for your courses please use the links to the guides below.
Have questions or need assistance?
---
Within Canvas, the Help button in the bottom left-hand corner provides a menu of options for support questions. You can report a problem directly within the application detailing how it's affecting you. Look for the question mark icon.
If by chance; you are unable to get into Canvas and utilize the help features, other support channels are available to assist you:
FOR LESS CRITICAL QUESTIONS
To request a course shell or learn more about Canvas at City of Hope please contact: clinicaltraining@coh.org