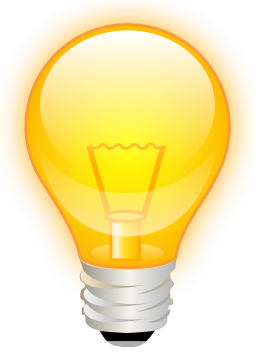 Student Information System
Register, enroll, and more...
Launch Genius
Register as a new user, request a course, manage your course enrollments, update your learner profile, track your progress, and access your transcript.

@ City of Hope
Login* to continue your learning...
* Must be enrolled in a course and provided with login credentials

Canvas is City of Hope's education software platform, or Learning Management System (LMS), powered by Instructure. This web-based course management platform has features that include a robust interface, an intelligent course calendar, course notifications, easy online submission for assignments, and easy-to-use communication tools. It also features a simple dashboard that provides a comprehensive overview of all your classes, and mobile apps for both Android and iOS.
Canvas can be used to enrich face to face or online instruction and enhance the City of Hope educational experience by providing high-quality instruction and scholar achievement.

Genius SIS is a web-based student information system designed to manage the registration process and deliver complete school control using a simple interface. It has the power to, control enrollments, provide information to learners and instructors, track learner progress, and offers dynamic reporting capabilities that facilitate management of teaching and learning initiatives. In addition, learners not only have the ability to register for courses but offers the freedom of printing their own certificates and transcripts.
Getting Started
Beyond Getting Started:
If you have moved beyond commonly used features and are ready to build more robust and dynamic content for your courses please use the links to the guides below.
Help Desk:
To request a course, make changes to an existing course, or request a demonstration of the platform, please select the appropriate link below. If you are new to Canvas, please use the "request demo" link so we can schedule a meeting. Please allow 24-48 business hours for our team to follow up on your submitted request.
Course Request
Please use this link to request a new course. Be prepared with specific details of your upcoming course including start and end dates, instructors, the learning audience, etc.

Please allow 1-2 weeks minimum prior to the start of the course. Typically, course shells are created 24-48 hours after the request is submitted. Course design assitance may take an additional 1-2 weeks

If you need additional assistance or would like support with course design, please contact us at

EducationTechnology@coh.org

.

Change Request
Please use this link to make changes to your existing course. These changes may include: updated enrollments, role changes, course name, dates, etc.
Demo Request


Want to know more about the platform to facilitate your own course? Use this link for requesting a demonstration or to request additional Canvas training. We look forward to hearing about your learning needs.
Genius FAQs
Check out these topics and helpful tutorials to get you started as a learner using the Genius Student Information System.
Have questions or need assistance?
---
Within Canvas, the Help button in the bottom left-hand corner provides a menu of options for support questions. You can report a problem directly within the application detailing how it's affecting you. Look for the question mark icon.
If by chance; you are unable to get into Canvas and utilize the help features, other support channels are available to assist you: